Owning a Volvo is a pleasure and it's only natural that you should want to protect your car and help it maintain its characteristic durability for as long as possible with the best Volvo servicing Melbourne can offer. At S.S.C Mechanics we have the experience, tools, and equipment necessary to help your car last as long as it possibly can.

If you'd like a more direct approach you can fill in the contact form now and our friendly staff will be more than happy to book you in or answer any questions you might have.
Our Volvo Services
Volvo is a car brand well renowned for its safety features. Cars like these are special, not just for their impeccable quality but because they become such a big part of daily life for a long time – but they'll last even longer with a good Volvo mechanic to keep them running. With 12+ years specialising in European cars, our services include, but are not limited to:
Engine head repairs
Replace motor and motor repairs
Engine replacements
Brake and clutch repairs
Shock absorbers and suspension repairs
Power steering repairs
Alternator and starter repairs
Battery replacements
Not only are we dedicated to quality service on quality cars, but our Airport West-based business in Melbourne is entirely family owned and operated. That means when you deal with S.S.C Mechanics, you're not just dealing with any average Volvo mechanic. You're dealing with European car fanatics that love cars as much as people! Group outings, work, extra curricular all require a vehicle you can rely on, so if it breaks down, it can be a huge hassle.
We recognise that these are things any business might say. But if our reputation doesn't convince you, we're also fully certified:
LVT (Licensed vehicle tester/Roadworthy inspection)
AAFRB (Automotive Alternative Fuels Registration Board)
VACC Certificate III Automotive – qualified light vehicle automotive technician & motor mechanic.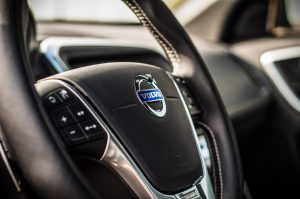 What Our Customers Say About Us:
Volvo Models We Service: 
From special, limited models to primary models, we service all Volvo models. Models include:
Volvo XC60
Volvo XC90
Volvo XC40
Volvo S60
Volvo V60
Volvo S90
Volvo V90
Volvo V40
Volvo XC70
Volvo C30
… and more!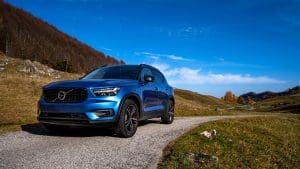 Visit Us At 29 Fraser Street, Airport West VIC 3042
SSC Mechanics has been in the industry for more than a decade, and our family-owned-and-operated dynamic means that we genuinely understand what a car means to you. If you're looking for a Volvo mechanic in Airport West, Melbourne, then why not give us a call on (03) 9338 9573 or contact us here.
Download our pricing guide.
We now offer AfterPay and zipPay on all services.
Getting Here:
Find us at 29 Fraser Street, Airport West VIC 3042, about 12km from the Melbourne CBD. We are also close to public transport including a 5 minute walk to the 477 Bus and the 59 Tram.