Mazda is truly a work of art, both inside and out. There's no denying that- and you need the best Mazda mechanic in Melbourne.

Besides being a vision of beauty, Mazda vehicle models are known for offering exceptional driving pleasure alongside being some of the most reliable car models out there, thanks to their Japanese engineering. The brand's level of excellence is evident from the numerous awards that Mazda have won for their dynamic performance, design and efficiency. Mazda has also been the recipient of several Car of The Year titles.
When you own a Mazda vehicle, you know you've made the right investment. To keep this investment safe and functioning at its best, be sure to only enlist the most trained mechanic services who have extensive experience working with Mazda's complex Japanese machinery. Thankfully, that's what our team of Mazda mechanics at SSC Mechanics, based in Airport West, does best. 
With over 12 years of experience in the industry, SSC Mechanics is the premier Mazda mechanic who can take care of all your car repair, maintenance and servicing needs. What's better is that all our services come with a 12-month warranty.
If you're looking for reliable Mazda servicing in Melbourne at the right price, there's simply no better choice than SSC Mechanics. Want to book your Mazda vehicle servicing? Call us today at (03) 9338 9573!
Mazda – Max Beauty with a Minimalist Design
Founded in the 1920s in Hiroshima, Japan, Mazda was originally a manufacturer of industrial tools that later diversified into automobile manufacturing. The brand's first passenger car, the R360 Coupe, was introduced in the 1960s and was immediately a hit with the people. By the 1980s and 1990s, the brand came out with its own line of trucks and SUVs. To expand its global reach, it later partnered with Ford.
Today, Mazda is well-known around the world for making some of the most stylish cars, which feature a minimalist design and high-class performance and agility. With models like CX-5, MX-5 Miata, RX-7 and Mazda 3 and 6, the brand continues to provide its customers with safe, comfortable and high-quality cars.
Here's what makes owning a Mazda so special –
Innovation:

Mazda has always been the front-runner when it comes to innovation. In fact, it was the brand that introduced the rotary engine in the 1970s.

Comfort:

Mazda is committed to ensuring an enhanced driving experience for all its users. This is amply evident in modern Mazda models, which are typically fitted with supportive seats, high-quality materials and outstanding infotainment systems.

Safety:

Mazda cars come with intelligent safety features and a range of driver assists that provide modern drivers with the ultimate driving experience. Some of Mazda's standout safety features include adaptive headlights, city brake support, traffic sign recognition and adaptive cruise control.

Reliability:

From their engines, electrics, braking systems, and sound transmissions, Mazda always offers the best in terms of reliability.
Independent Mazda Mechanic in Airport West
Being a family-owned and operated business with more than 12 years of experience in the industry, SSC Mechanics knows what it takes to provide reliable car services at the right prices. As a premier independent Mazda mechanic in Melbourne, we always try to ensure that your vehicle is inspected and serviced to the highest professional standards.
Whatever model or make of Mazda you own, you can trust that it will be in the best hands at SSC Mechanics. The best part is that all your Mazda servicing and repairs will be covered by our 12-month warranty, which is a testament to the level of excellence we provide with our mechanics services.
We're also a fully-licensed Mazda mechanic, possessing the following certifications –
LVT (Licensed vehicle tester/Roadworthy inspection)
AAFRB (Automotive Alternative Fuels Registration Board)
VACC Certificate III Automotive – qualified light vehicle automotive technician & motor mechanic
Our Mazda Car Service
There's no denying that Mazda vehicles are beautiful cars in every which way, but certain 'niggles' are to be found in every car. Given that they are machines with complex Japanese engineering, you should only trust the best when it comes to servicing and repairing your Mazda vehicle model. Here's a look at the range of Mazda services we offer at SSC Mechanics. 
Transmission Services
Like any complex machinery, Mazda's transmission system can sometimes experience problems. It could be noisy operation, leaks, delay in reversing or the transmission shifting/slipping harshly. If your car is flashing the check engine light, bring it to SSC Mechanics for transmission servicing, and we'll get it fixed for you in no time.
Mechanical Repairs
Normal wear and tear are bound to happen over time, and your Mazda wouldn't be immune to this occurrence either. It could be something as simple as a broken wiper blade or a fault with your braking system. SSC Mechanics can ensure the safety of your Mazda by diagnosing and fixing any mechanical automotive repairs timely with our Mazda servicing.
Radiator Repairs
If you suspect that your Mazda is experiencing issues with its radiator, you need to bring it to a qualified Mazda mechanic as soon as possible. Timely radiator repairs can save your engine from severe damage and prolong its life.
Wheel and Tyre Fitting
For the safe operation of your vehicle, it's important that the tyres and wheels are properly fitted. If not taken care of timely, it can lead to accidents and also affect the performance of the vehicle. If you want to get a wheel and tyre fitting done for your Mazda, bring it to SSC Mechanics today.
Log Book Services
Every manufacturer recommends some necessary annual repairs for the smooth and efficient functioning of the car. If you're looking for Mazda log book services and repairs, SSC Mechanics can help you with that too. Our expert mechanics will be sure to handle your services in alignment with manufacturer recommendations to ensure that your Mazda is performing as it should be. 
Vehicle Safety Check & Inspection
Even though Mazda is one of the safest and most reliable cars out there, it's important to schedule timely vehicle safety checks and inspections to ensure optimal operational efficiency. Our trained mechanics at SSC can perform the required vehicle safety checks and get your Mazda car repaired and ready to drive in no time at all. 
Roadworthy Certificates
Roadworthy certificates are needed whenever you plan to sell a car. These certificates can only be given by licensed mechanics who conduct specific tests on your car to determine its performance and handling. We, at SSC Mechanics, are fully certified mechanics that can help you obtain roadworthy certificates.
Road Test
Vehicle road tests can only be conducted by registered mechanics and licensed professionals. If you want to evaluate the safety and performance of your vehicle, bring it to SSC Mechanics for a comprehensive road test today.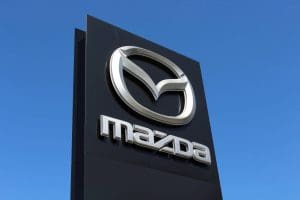 Why use SSC Mechanics for your Mazda servicing?
Searching for expert mechanics who are capable of handling complex Japanese machinery? Then look no further than our Mazda specialists at SSC Mechanics. SSC Mechanics is here to provide you with specialist Mazda car servicing in Airport West and the greater Melbourne area. With over a decade of experience working with all makes and models of luxury cars (including European cars), we are the best dealer alternative you'll find in Airport West for servicing and repairing your Mazda. Our Mazda mechanics also offer Afterpay and zipPay mechanic services for added convenience and flexibility. 
Looking to schedule vehicle servicing for your Mazda? Call us today at (03) 9338 9573. For any queries, you can fill out the contact form here or email us at info@sscmechanics.com.au.