When you own a Mazda vehicle, you know you've made the right investment. To keep this investment safe and functioning at its best, be sure to only enlist the most trained mechanic services who have extensive experience working with Mazda's complex Japanese machinery. Thankfully, that's what our team of Mazda mechanics at SSC Mechanics, based in Airport West, does best. 

With over 12 years of experience in the industry, S.S.C Mechanics is the premier Mazda mechanic who can take care of all your car repair, maintenance and servicing needs. What's better is that all our services come with a 12-month warranty. Contact us now.
Our Mazda Services:
Being a family-owned and operated business with more than 12 years of experience in the industry, S.S.C Mechanics knows what it takes to provide reliable car services at the right prices. As a premier independent Mazda mechanic in Melbourne, we always try to ensure that your vehicle is inspected and serviced to the highest professional standards.
Our services for your Mazda include:
Accreditations
Whatever model or make of Mazda you own, you can trust that it will be in the best hands at S.S.C Mechanics. The best part is that all your Mazda servicing and repairs will be covered by our 12-month warranty, which is a testament to the level of excellence we provide with our mechanics services.
We're also a fully-licensed Mazda mechanic, possessing the following certifications –
LVT (Licensed vehicle tester/Roadworthy inspection)
AAFRB (Automotive Alternative Fuels Registration Board)
VACC Certificate III Automotive – qualified light vehicle automotive technician & motor mechanic
What do our customers have to say?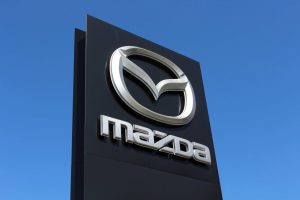 Mazda Models We Service:
Given that they are machines with complex Japanese engineering, you should only trust the best when it comes to servicing and repairing your Mazda vehicle model. We service all Mazda makes and models. Here's a limited range of Mazda models we service at S.S.C Mechanics.
Mazda CX-5
Mazda3
Mazda CX-9
Mazda CX-30
Mazda6
Mazda MX-5
Mazda CX-3
Mazda2
Mazda BT-50
Mazda MX-30
… and more!
Find Us At 29 Fraser St, Airport West VIC 3042
S.S.C Mechanics is here to provide you with specialist Mazda car servicing in Airport West and the greater Melbourne area. With over a decade of experience working with all makes and models, we are the best dealer alternative you'll find in Airport West for servicing and repairing your Mazda. Our Mazda mechanics also offer Afterpay and zipPay mechanic services for added convenience and flexibility. 
Looking to schedule vehicle servicing for your Mazda? Call us today at (03) 9338 9573. For any queries, you can fill out the contact form here or email us at info@sscmechanics.com.au.
Download our pricing guide.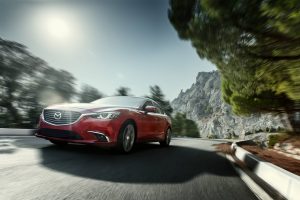 Getting Here:
You can locate us at 29 Fraser Street, Airport West VIC 3042, which is approximately 12km from the heart of Melbourne CBD. Additionally, we enjoy convenient proximity to public transportation, with a 5-minute stroll to both the 477 Bus and the 59 Tram stops.