If you want your adventure companion to work efficiently, you'll need a Jeep mechanic you can trust. Thankfully, our team at S.S.C Mechanics can provide you with specialist Jeep servicing in Melbourne. The expert technicians are dedicated to providing excellence while working on your vehicle, and you can rest easy knowing that your car is in the right hands.

Whether you own a Jeep Compass, Wrangler, Cherokee, or any other model or make of Jeep, the specialist Jeep mechanic, S.S.C Mechanics, will ensure that your vehicle gets the care it deserves.
Call us today at (03) 9338 9573 to know more about our services!
Our services include:
Engine head repairs
Replace motor and motor repairs
Engine replacements
Brake and clutch repairs
Shock absorbers and suspension repairs
Power steering repairs
Alternator and starter repairs
Battery replacements
Plus much more!
Accreditations:
S.S.C Mechanics is a fully-accredited Jeep mechanic possessing the following certifications –
LVT (Licensed vehicle tester/Roadworthy inspection)

AAFRB (Automotive Alternative Fuels Registration Board)

VACC Certificate III Automotive – qualified light vehicle automotive technician & motor mechanic
Don't Just Trust Us:
Jeep Cars We Service:
Jeeps certainly are durable and tough vehicles, offering superior handling and ease of drive, among other things. However, even the toughest vehicles need a certain level of upkeep, which is what we're here to provide. We service a range of models, including but not limited to:
Jeep Wrangler
Jeep Grand Cherokee
Jeep Cherokee
Jeep Compass
Jeep Renegade
Jeep Gladiator
Jeep Patriot
Jeep Commander
Jeep Liberty
Jeep Patriot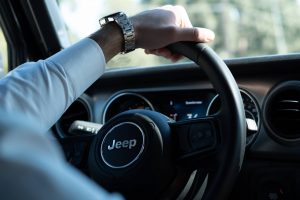 See what we do at 29 Fraser Street, Airport West VIC 3042.
If you're looking for a one-stop shop for all your Jeep servicing, repair and maintenance requirements, S.S.C Mechanics is your answer. With over 12 years of experience in the industry, we are the premier independent mechanics servicing Airport West and the greater Melbourne area. We're also proud to offer Afterpay and zipPay mechanic services for our Jeep owners so that you can enjoy total flexibility when it comes to financing your Jeep repairs and servicing.
Want to learn more about our Jeep mechanics and car services? You can contact us by filling out the form here or emailing info@sscmechanics.com.au. To book your Jeep car servicing, simply call us at (03) 9338 9573.
Access our pricing guide here.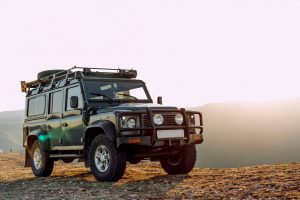 How To Get Here:
You can find us at 29 Fraser Street, Airport West VIC 3042, which is approximately 12km from Melbourne's central business district. Furthermore, we are conveniently situated near public transportation, with a short 5-minute walk to both the 477 Bus and 59 Tram stops.