The words "ultimate driving machine" couldn't be any clearer or more accurate for BMW cars. For 106 years BMW has been providing quality cars unlike any other. The Bavarian company is consistently within the top qualifiers of some of the world's best cars, owing largely to their quality builds and beautiful designs.

Then, the question is simply, who do you trust to take care of your car? Let's make no mistakes, there are cars, and then there's BMWs. Do you really want your run-of-the-mill mechanic working on your luxury vehicle, or do you want someone with a little more under the hood? SSC Mechanics has over 20 years of experience providing BMW car servicing. Book now via our contact form or give us a call!

Our BMW Service:
BMW has been around for long enough to be considered "classic", but that's not why we love them. S.S.C Mechanics specialises in European cars, which are known their prestige and quality. In case you couldn't tell, they're somewhat of a favourite of ours.
The bottom line is that BMW is just the brand when it comes to stellar automobiles. Very few names in the industry can match their sheer quality, innovation, and aesthetic brilliance when it comes to cars. That's why maintaining your BMW is so important. S.S.C are top rated BMW mechanics that can provide repairs and BMW servicing.
S.S.C are proud of our reputation in servicing BMW cars (in case you hadn't noticed). We are committed to delivering only the highest quality services for these outstanding cars. Over the years we've serviced more than our fair share of BMWs, giving customers and their cars gold-class assistance with the following services:
With 12+ years of experience, our business is based on our wealth of industry knowledge, and our unbeatable service. But don't trust us on our word – let our accreditations do the talking:
LVT (Licensed vehicle tester/Roadworthy inspection)
AAFRB (Automotive Alternative Fuels Registration Board)
VACC Certificate III Automotive – qualified light vehicle automotive technician & motor mechanic.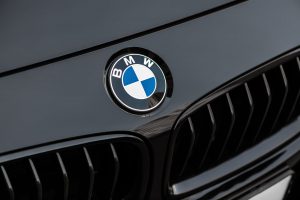 Take A Look At Our Testimonials:
When you hire us, you're not getting run-of-the-mill mechanics. We don't scrimp on quality. S.S.C is a family-owned and operated business, the reputation of our repairs is as good as our family name to us. Therefore when we put our family name on something we make sure that it's as worthy of us as we are of it. We use only parts that are made by the same manufacturer of your car. That means should your BMW need new parts, it will have the exact part that it needs, straight from the manufacturer.
BMW Cars We Service:
We service all makes and models including, but not limited to:
BMW 3 Series
BMW X3
BMW X5
BMW 5 Series
BMW X1
BMW 1 Series
BMW X2
BMW 7 Series
BMW 2 Series
BMW 8 Series
Check out our workshop at 29 Fraser Street, Airport West VIC 3042.
There's nothing we love more than a well-serviced vehicle and at S.S.C we're dedicated to being the best of the best. "Standard" doesn't cut it for us, we want to be extraordinary, just like the cars we fix up.
There is nothing quite like the feeling of a freshly fixed-up vehicle. And when it comes to something like a car where sturdy mechanics are central to the safety and quality of the vehicle, you should never settle for anything less than the utmost in mechanical repair. Come check us out at S.S.C Mechanics.
Our pricing is competitive and we offer Afterpay and zipPay services. Contact us today to make a booking!
Getting Here:
You can find us at 29 Fraser Street, Airport West VIC 3042, which is approximately 12km from Melbourne's central business district. Furthermore, we are conveniently situated near public transportation, with a short 5-minute walk to both the 477 Bus and 59 Tram stops.
We specialise in other European cars such as Audi, Mercedes Benz, as well as other notable brands like Ford.