The words "ultimate driving machine" couldn't be any clearer or more accurate for BMW cars. For 106 years BMW has been providing quality cars unlike any other. The Bavarian company is consistently within the top qualifiers of some of the world's best cars, owing largely to their quality builds and beautiful designs.

Then, the question is simply, who do you trust to take care of your car? Let's make no mistakes, there are cars, and then there's BMWs. Do you really want your run-of-the-mill mechanic working on your luxury vehicle, or do you want someone with a little more under the hood? SSC Mechanics has over 20 years of experience providing BMW car servicing. Book now or give us a call today on (03) 9338 9573 to see how we can help!

Your Personalised BMW Mechanics
BMW has been around for long enough to be considered "classic", but that's not why we love them. SSC Mechanics specialises in European cars, which are known their prestige and quality. Few other companies exemplify this with the consistency and quality of BMW. They are a powerhouse of automotive engineering, an absolute force to be reckoned with in the auto world.
Since the early 1900s, BMW have handled planes, cars, and motorcycles – meaning they really understand their locomotive engineering. After nearly going out of business in the 70's, the dealership managed to turn it around through quality products, and business ingenuity. In case you couldn't tell, they're somewhat of a favourite of ours.
The bottom line is that BMW is just the brand when it comes to stellar automobiles. Very few names in the industry can match their sheer quality, innovation, and aesthetic brilliance when it comes to cars. That's why maintaining your BMW is so important. SSC are top rated BMW mechanics that can provide repairs and BMW servicing.
BMW Service in Airport West
SSC Mechanics are the experts when it comes to getting any European car serviced, but we come alive when we get to work on a BMW. When people look for a BMW mechanic in Airport West, Melbourne, and the surrounding suburbs, they come to us. We offer exemplary BMW service, punctuated by a range of work from mechanical servicing to RWC, a peerless work ethic and transparent (and competitive) pricing, all backed up by a reputation as Melbourne's most trustworthy independent BMW mechanic.
Not only does SSC have the knowledge, but our 20 years of experience means we aren't any sort of whipper snapper new to the industry. We've seen it all, heard it all, and done it all. Our business is based on our wealth of industry knowledge, and our unbeatable service. But don't trust us on our word – let our accreditations do the talking:
LVT (Licensed vehicle tester/Roadworthy inspection)
AAFRB (Automotive Alternative Fuels Registration Board)
VACC Certificate III Automotive – qualified light vehicle automotive technician & motor mechanic.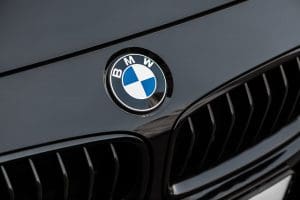 Popular BMW Services we Offer
SSC are proud of our reputation in servicing BMW cars (in case you hadn't noticed). We are committed to delivering only the highest quality services for these outstanding cars. Over the years we've serviced more than our fair share of BMWs, giving customers and their cars gold-class assistance with the following services:
When you hire us, you're not getting run-of-the-mill mechanics. We don't scrimp on quality. SSC is a family-owned and operated business, the reputation of our repairs is as good as our family name to us. Therefore when we put our family name on something we make sure that it's as worthy of us as we are of it. We use only parts that are made by the same manufacturer of your car. That means should your BMW need new parts, it will have the exact part that it needs, straight from the manufacturer.
Why SSC Mechanics?
"Why not!?" should be the question! SSC has been in the mechanics industry for more than 20 years in Melbourne. This isn't just a livelihood for us, it's our life's joy. We love cars, we love being BMW mechanics, and we're bloody good at what we do.
Another thing to consider is our unique eye for detail and attention to the job. There's nothing we love more than a well-serviced vehicle and at SSC we're dedicated to being the best of the best. "Standard" doesn't cut it for us, we want to be extraordinary, just like the cars we fix up.
There is nothing quite like the feeling of a freshly fixed-up vehicle. And when it comes to something like a car where sturdy mechanics are central to the safety and quality of the vehicle, you should never settle for anything less than the utmost in mechanical repair. SSC is here to provide you with that.
Our pricing is competitive and we offer Afterpay and zipPay services. Contact us today to make a booking!
Don't drive a BMW? No problem, we specialise in other cars such as Audi, Mercedes Benz, and Ford.