We're S.S.C Mechanics; we're the Audi mechanics that are beloved by Airport West locals in Melbourne and its surroundings. S.S.C Mechanics is a family owned and operated business with more than 20 years' experience in the field. We are a close-knit unit of mechanics that love what we do, and share a deep love for luxury cars, and Audi is one of our most revered brands.
Our Audi Service:
S.S.C are Audi mechanics dedicated to quality. We offer a range of services that make us proud and keep your car safe.
Our Audi services includes (but are not limited to):
Engine head repairs
Replace motor and motor repairs
Engine replacements
Brake and clutch repairs
Shock absorbers and suspension repairs
Power steering repairs
Alternator and starter repairs
Battery replacements
Plus much more!
Audi produces luxury vehicles, it only makes sense that you'd want luxury service. We are proud to be one of the foremost mechanics that specialise in Audi; and as you'll see from our credentials, we're not just talkers:
LVT (Licensed vehicle tester/Roadworthy inspection)
AAFRB (Automotive Alternative Fuels Registration Board)
VACC Certificate III Automotive – qualified light vehicle automotive technician & motor mechanic.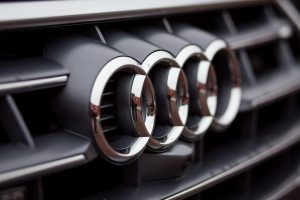 What Our Customers Say About Us:
Audi Models We Service:
S.S.C Mechanics adores European cars. Their style, quality, and build make them insanely rewarding cars to work on. We service all models, including but not limited to:
Audi A3
Audi A4
Audi A6
Audi Q5
Audi Q7
Audi A5
Audi Q3
Audi A8
Audi TT
Audi R8
…and more!
Find Us At 29 Fraser Street, Airport West VIC 3042
S.S.C Mechanics has more than 20 years experience servicing Airport West and Melbourne. Our family holds ourselves to the most stringent guidelines concerning our ethics and customer service. We use only genuine car branded parts and oils, assuring that when we fix up your car, it's fixed with the parts it was made for. All this at some of the industry's most competitive prices make S.S.C the only choice of mechanic for dedicated Audi lovers.
Download our pricing guide.
We now offer AfterPay and zipPay on all services.
We specialise in European cars such as Porsche and Volvo.