Looking for Holden servicing specialists in Airport West, Melbourne? Well, you've come to the right place. SSC Mechanics is here to provide you with fully qualified and licensed technicians who are familiar with the fine details of repairing and servicing cars from the iconic Australian brand, Holden.

SSC Mechanics, the premier Holden mechanic in Airport West, is firmly committed to providing you with high-quality mechanical repairs and car services. Our Holden car servicing team will ensure that your beautiful car maintains its operational efficiency at all times, even beyond the ownership cycle.
Being a family-owned and operated business, we are fully committed to providing you with the best, whether it is in terms of quality, affordability or expertise. When you choose SSC Mechanics- the specialised Holden mechanic in Airport West and greater Melbourne, you know that your car is in safe hands.
Call us today at (03) 9338 9573 to know more about our Holden car services.
Holden – The Legendary Australian Automobile Brand
Holden is a brand name that is emblematic of the Australian outback. Launched in the 1950s by General Motors' Australian subsidiary, this beautiful car has been the country's favourite drive for close to 70 years now. Not only are Holden cars great looking, but they are also amazing to drive. Besides excellent road performance, they're also well known for their fuel efficiency. Such beautiful cars deserve the best care with SSC Mechanics' expert Holden servicing in Melbourne.
The first model by Holden, released in the 1950s, was the Holden FX, which took the country by storm. Thereafter, several well-known Holden models made their way into people's homes and hearts, like the Holden FJ, FC and FE. The brand quickly rose to the number one car seller in Australia soon after. By 1961, Holden was a well-established brand in the country. They rolled out the Holden FB, which was based on the model of US sedans (with a unique tail fin feature). Holden EK was also released around this time. This was the first automatic car for many Australians.
The 70s and 80s were the golden periods for Holden, as the Australian car manufacturer released some of the most famous cars, like the Commodore and the legendary Torana. The brand ended up selling close to four million vehicles at this time, and the Holden VN Commodore also won car of the year from leading motoring magazines.
At the turn of the century, several marquee Holden models were re-released with new features, like the Holden HK and Commodore. All in all, the brand has produced more than 50 car models, ranging from light commercial and passenger vehicles to sports utility vehicles. Today, some of the most popular Holden cars consist of Astra, Cruze, Captiva, Gemini, Barina and Vectra. Whichever Holden car you own, we are here to provide specialised maintenance and repair services to keep your prized possession in top running condition.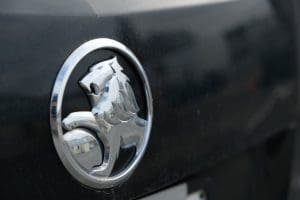 Holden Servicing in Melbourne at SSC Mechanics
Don't wait for your Holden car to break down to take it for a service. Leave it to the experts at SSC Mechanics, who are here to provide you with a range of Holden services in Airport West, like:
Mechanical Repairs
Whatever mechanical issues you are facing with your Holden, SSC Mechanics will get your car up and running in no time. Whether it's changing oil, replacing the spark plugs or even major structural damages, our expert technicians have experience in tackling the worst of problems.
Transmission Services
If your Holden is encountering problems with the transmission, bring it to our workshop to avoid any costly repairs in the future.
Log book Services
We also provide log book services so that you can maintain your Holden's warranty. This is done in accordance with Holden's guidelines for cleaning, checking and replacing parts.
Radiator Repair
With our radiator repair services, you can ensure that your radiator always keeps your car cool, and that you don't encounter any issues with it in the future.
Wheel and Tyre
The wheels and tyres of your car are part of the central mechanism that keeps it running. With our wheels and tyre fitting, you can always drive safely.
Vehicle Safety Checks
Every car needs upkeep, and Holden is no different. With our comprehensive vehicle safety checks, you can always keep your car in optimal running condition.
Road Tests
You can also get a specialised road test conducted at SSC Mechanics with the help of our qualified and registered mechanics.
Roadworthy Certificates
If you are planning to sell your Holden, you'd need a roadworthy certificate, which can only be provided by licensed mechanics. We, at SSC Mechanics, can also help you with this by running a series of specific tests to grant you roadworthy certifications.
The SSC Mechanics difference is simple – we know Holden cars. When you choose to bring your Holden to our state-of-the-art workshop in Airport West in Melbourne, you can rest easy knowing that it will be handled by licensed experts who know what they are doing.
Want to make a booking? Call us at (03) 9338 9573 or walk into our workshop at 29 Fraser Street, Airport West from Monday to Friday. If you are visiting on Saturday, please make an appointment ahead of time. We are looking forward to hearing from you!
Don't drive a Holden? No problem! Our mechanics work with all car brands including Ford, Porsche, Maserati mechanics, Subaru mechanics, and Volvo!