Did you know the Mercedes Benz is considered the world's first car? The perfect blend of luxury, power and comfort, this German car brand has become a favourite of many automotive fans. And when you're a fan of something, you want to take care of it. After all, a Mercedes Benz is the type of automobile that should be treated with extreme care and concern due to its high price tag and use of only the highest quality parts. Taking care of a car like this starts with regular servicing with an experienced Mercedes Benz mechanic in Airport West, and that's exactly what you'll find here at SSC Mechanics.
Our Mercedes Benz Service:
Getting your Mercedes Benz serviced regularly is the key to extending the life of its engine, preventing damage to vital parts and protecting its resale value. But when it comes to working on a car with such a unique design and the most advanced engineering in the market, you don't want to take it to some large-scale, faceless automotive business – you want to take it to a mechanic that specialises in Mercedes Benz servicing and repairs.
Our Mercedes Benz Car Services Include:
Accreditations:
Whether you're driving a Mercedes Benz G-Class, Mercedes Benz C-Class or something bigger, you can rest easy knowing one of our licensed Mercedes Benz mechanics will take care of your vehicle inside and out. Plus, all services and repairs are done to manufacturing standards using only genuine Mercedes Benz parts, so you don't have to worry about voiding your warranty. In fact, we're so confident in the quality of our Mercedes Benz servicing that we offer a 12-month warranty on all services and repairs.
Still not convinced? Just take a look at our accreditations:
LVT (Licensed vehicle tester/Roadworthy inspection)
AAFRB (Automotive Alternative Fuels Registration Board)
VACC Certificate III Automotive – qualified light vehicle automotive technician & motor mechanic.
Mercedes Car Servicing You Can Trust
S.S.C Mechanics is a family-owned business with a proud history of delivering affordable and high-quality European car servicing and repairs to Airport West locals in Melbourne, and surrounding suburbs including Essendon, Pascoe Vale, Moonee Ponds and Tullamarine. We may be a small business, but we consider that our strength.
Our Mercedes Benz mechanics won't just be taking a quick look under the hood and ticking some boxes so they can keep the line of cars moving. They are industry professionals with the specialised skills and experience needed to service and repair all Mercedes Benz models. At SSC Mechanics, we take the time to check each and every inch of your beloved Benz to make sure it's returned to you in pristine condition and running as good as the day you bought it.
With over 12 years of industry experience providing Mercedes Benz car servicing, we know what it takes to service and repair these complex machines. And as an independent, family-owned business, you can trust we'll take the time to give your Mercedes Benz the attention and care a luxury vehicle deserves.
Hear From Our Satisfied Customers
Mercedes Models We Service:
Luxury cars like the Mercedes Benz are built for precision driving and come equipped with more advanced features and technology than a regular everyday vehicle. To keep performing at their best, they require nothing less than the highest-quality service and repairs which use genuine parts. The Mercedes mechanic team at S.S.C Mechanics are committed to this level of excellence.
We repair all Mercedes Benz models, such as:
Mercedes-Benz C-Class
Mercedes-Benz A-Class
Mercedes-Benz GLC
Mercedes-Benz E-Class
Mercedes-Benz GLE
Mercedes-Benz CLA
Mercedes-Benz S-Class
Mercedes-Benz GLA
Mercedes-Benz GLB
Mercedes-Benz GLS
…and more!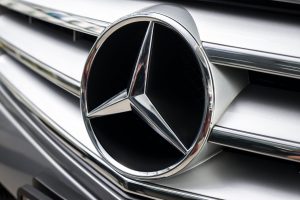 Visit 29 Fraser Street, Airport West VIC 3042
The service and repair of European vehicles like a Mercedes Benz can come with a hefty price tag. And with luxury vehicles needing a special kind of care, many people take their car to a Mercedes Benz Service Centre and end up paying a fortune.
At S.S.C Mechanics, we service and repair luxury vehicles without the luxury price tag. We're 100% independent from Mercedes Benz dealerships. This means lower overheads and expenses plus the freedom to deliver the very best price to our Melbourne customers.
We're also one of the few mechanics who offer Mercedes Benz servicing with Afterpay. So if you're ever in need of services or repairs but can't start to make payments right away, give S.S.C Mechanics a call. We offer zipPay and Afterpay mechanic services for up to $5,000, so you never have to put off caring for your car. These flexible payment options are available for all services and repairs, including car brake servicing, vehicle safety inspections, new tyres and more.
So what are you waiting for? Leave servicing your Mercedes Benz in the hands of the experts. Call S.S.C Mechanics today to book an appointment and speak to one of our specialist Mercedes Benz mechanics today! CALL NOW ON (03) 9338 9573
Download our pricing guide.
Getting Here:
You can locate us at 29 Fraser Street, Airport West VIC 3042, which is approximately 12km from the heart of Melbourne CBD. Additionally, we enjoy convenient proximity to public transportation, with a 5-minute stroll to both the 477 Bus and the 59 Tram stops.
We love European cars including BMW & Volkswagen as well.